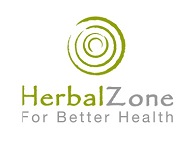 Your shopping cart is empty!
FAQ
FAQs HERBAL ZONE INTERNATIONAL
​Ordering online
1. Do you have any option to place an order if i can not make by your website?
Yes. Please send to our email to place an order OR call our office number OR chatting with sales reresentative by whatsapp
2. What are the expiry dates on the products sold?
The products sold have expiry dates of 5 years from production date to give you a suitable amount of time to use them
3. Why your products sold expiry date on packaging is just 2 years but you said is made for 5 years?
All the country have the rules of goverment which just allowed us to print label expiry date for 2 years only on packaging but in the fact our content or ingredients of products is made for 5years.
4. How i can purchase with any kind or types or your products?
You may place an order by email/whatsapp/telephone for variety of products or goto our main official website www.herbalzone.com
Managing Your Account
1. I have forgotten my account name and/or password. What do I do?
Please go to the login section located in the main navigation at the top of the page. When the login dialogue is displayed select forgot my password and we'll email you a new password to the email we have on file for your account. Please follow the unique link provided in the email to set up a new password. Please keep your data safe and do not share your login details or re-use other passwords you may use for other sites.
2. How do I view or edit my account details?
Please login to your account via the main navigation bar at the top of the page and go to Profile to view or edit your details.
Payment
1. What forms of payment do you accept?
We accept Visa, MasterCard credit or debit card or PayPal or bank transfer or COD (For local buyer only). Please have your PayPal login handy to complete your order.
2. Can i make payment online if i place an order by call/whtsapp/email?
Sure. You will get the payment link by email to make payment online with credit card, debit card, paypal or bank transfer, this method suitable for foreigner or local buyer.
3. What if there is a problem with my bank account?
If there is a problem with your nominated bank account and payment cannot be processed we will email you alerting you of the problem. If payment cannot be processed the next day your order will be automatically paused. We recommend that you get in touch with your bank to find out more details about the failed transaction. If you wish to add or select a different payment method, please send email to us as soon as possible. We will process your order and we will email you when your order has been processed and the goods are ready to be shipped to you.
4. What should i do after made payment?
Kindly send us e-mail with your copy or receipt of payment once is done to processed your shipment as soon as possible within working hours.
5. I can't remember my PayPal account details. What do I do?
You need to get in touch with PayPal to get access to your account and banking details. Please visit https://www.paypal.com/selfhelp/home if you need assistance with your PayPal login details, otherwise you can continue with your purchase using your credit or debit card or bank transfer.
Shipping
1. How are orders shipped?
All orders are managed by courier shipping company in Malaysia such like FeDex, DHL, UPS and Aramex . Successful orders will be shipped within one or two business days (Monday-Friday). Once your order has been collected from our warehouse, you will receive an email from us confirming that the order is on its way and will provide you with the tracking number. You can use this number to track your order on the courier shipping company website.
2. What are your domestic shipping options and costs?
We delivery by Pos Laju or Aramex with cost around RM2-20 for 0.5kg. Most orders are delivered within 3-7 working days from the date we ship your order (depending on where you live in Malaysia).
4. Where do you ship to?
We ship to most countries except: Republic of the Cote d'Ivoire, Iran, Iraq, Occupied Palestinian Territory, and any restriction country.
5. I haven't received my order within the specified timeframe. What do I do?
If your order does not arrive within the estimated time frame please contact consumer support via email: sales@herbalzone.net, quoting your order number or invoice and your tracking number if you have it handy. For international orders you may need to speak with your local postal service to find out more about the status of your order.