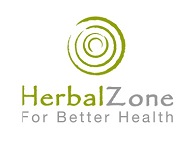 Your shopping cart is empty!
Delivery
Herbal Zone Int Company
cannot guarantee delivery times, including due to reasons beyond Herbal Zone Int control. All deliveries are made Monday - Friday via Pos Laju (Malaysia Post), Aramex and Fedex. There are no weekend deliveries.
For international orders deliveries are sorted and shipped via air freight to the handling centre within your country and then delivered by your country's postal service. You agree that Herbal Zone Int is not responsible for, and has no control over, the local postal service in your country. You agree that Herbal Zone Int cannot be held liable for any shipping issues, delays or errors originating from within your country.
When ordering from PhytoAndro.com or Herbal Zone Int company, the recipient is the importer of record and must comply with all laws and regulations of the destination country. Orders that are shipped to countries outside of Malaysia may be subject to import taxes, customs duties and fees levied by the destination country. The recipient of an international shipment may be subject to such import taxes, customs duties and fees, which are levied once a shipment reaches your country. Additional charges for customs export clearance and fuel sucharges by shipping company with 7% must be paid by the recipient; Herbal Zone Int has no control over these charges and cannot predict what they might be. Customs policies vary widely from country to country and region to region; you should contact your local customs office for further information. When customs clearance procedures are required, it can cause delays beyond our original shipment delivery estimates.
Herbal Zone Int reserves the right not to deliver goods to certain countries. Herbal Zone Int is also not responsible for assuring the product can be lawfully imported to the destination country. When ordering from phytoandro.com or Herbal Zone Int Company, for delivery outside Malaysia, you or the recipient of record must comply with all laws and regulations of the destination country. Accordingly, you should check any import laws or regulations that would restrict the importation of the goods prior to purchase.
For deliveries within Malaysia, all prices are exclusive of the Malaysia Government's Goods and Services Tax (GST), currently set at 6% of the price of all products. For deliveries to destinations outside of Malaysia, GST is removed and only charges fuel surcharges and export clearance fee by shipping company. Prices displayed on this website are current at the time of issue exclusive any Tax, but may change at any time and are subject to availability. Prices and availability of items are subject to change without notice.